The 28th Infantry Division, is the National Guard Division
from Pennsylvania.
During WWI and WWII they fought in some of the most important and bloodly battles of either war.
Their heroism and dedication has inspired all who have read their history. I have the honor of living in Pennsylvania and being served by these amazing soldiers.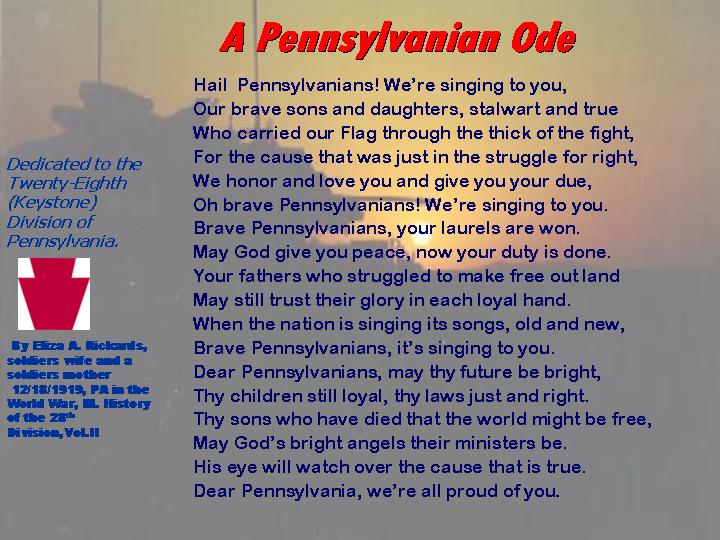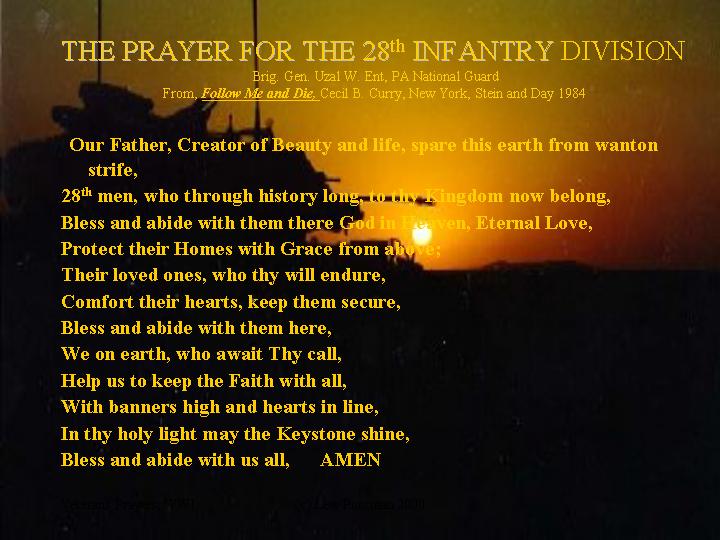 If you are aware of any other prayers used please let me know.